The Liberty of Life through Social Technology project
Tuula Ikonen

Provincial State Office of Eastern Finland

P.O. Box 94, Fin-80101 Joensuu, Finland

mobile: +358 400-674 062, tel: +358 13 142 3145,

fax: + 358 13 142 3146,

e-mail:

tuula.ikonen@islh.intermin.fi

1. Summary
The Liberty of Life through Social Technology project(http://www.pro.fi/sosiaalitekniikka/) (1995 - 1999), supported by the EU regional and social funds is being implemented in the easternmost province of the EU. Social technology means developing the living environment, housing, instruments, products and services, but in this project it also includes research and training. Gerontechnology and assisting technology have a lot in common in this concept. The goal is that the elderly and disabled people are able to live independently and manage in everyday situations with the help of technology. This does not mean that only living environment is barrier-free, but by using the technological instruments people maintain an active control over their lives and have equal opportunities to participate in the public life. In its widest sense social technology includes all forms of social planning, development and decision-making. The project has provided new social and health care services, units and products. The direct cooperation with customers, equipment manufacturers, entrepreneurs, specialist groups and people in research and training has enhanced know-how and resources and has contributed significantly to innovative development. The use of telematics increases equality and independent life. Users' own expertise is a very important resource in creating new products and services.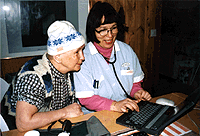 Fig. 1. The users are an important resource
in creating products.



2. Introduction
The aim is to produce solutions for independent housing and equal participation by developing a barrier-free living environment and to take the current technology into use. In addition to diverse products the aim is to find new social and health care services from the users' perspective and by utilizing the current technology. The regional aim is to improve the standard of housing, to develop non-institutional care, to increase efficiency and to allocate the diminishing resources right. The basic target is to reduce institutional care and its heavy expenses by supporting living at home. The perspective of users and equal cooperation with clients and users improve the quality of life. Technology is utilized to make it equally possible for everyone to remain in active control of their life.

3. Sub-projects
The project has nine sub-projects:
The Development Unit for Independent Coping Devices (DUICD) provides consultation and training. It also develops and produces new devices and services together with the users based on their needs and wishes. All these innovations help people to cope with their daily life on an independent basis. The users' expertise is used as a resource in the development process.

The SOKORA II project of the North Karelia Polytechnic (http://www.ncp.fi/sokora/) generates new models for open welfare services through education, training, practical development work and provision of technical solutions. The multi-service Marjala Model (http://www.jns.fi/palvelut/marjala/) is a network environment for development of services within residential areas, re-invention of working methods and development of telematics in order to make the provided services more accessible. The objective is to establish barrier-free housing, services and social interactivity. The residents of Marjala are actively involved in planning their environment and services. By using telematic equipment everyone has a possibility to shop and get their everyday products straight home. People are able to use computers in order to get information about social and health care services and to draw up home pages of their own. The VIPAKE project in the City of Lieksa develops communication and services by employing new technology. The objective is to modify working procedures so that the services delivered to clients run in the smoothest possible way. The Vipake project has brought telematics to citizens by utilizing a voice mailbox programme running on a PC. It has been successfully used by several elderly people and the project personnel.

The TÄHKÄ project created an Activity Centre for the Elderly as a centre of village communities. Support and barrier-free mobility are provided for independent life-styles for the elderly and disabled people. Appropriate service systems are being developed. The target of the VanAsTek II project is promotion of an independent, active life-style for elderly people. Special areas of focus are housing and safety. The elderly people have been experts in giving ideas for improvement of mobile phones, new equipment and products.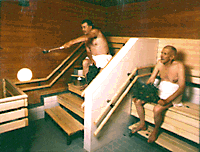 Fig. 2. Renovated environments and technology
improve the quality of life.



ISA project has created a model for rehabilitation of the elderly people and their caretakers. The focus of the project is on caretakers and the community care network. The Support Person and Safety Technique Project created and developed new functional procedures for public services and professional help, support services, nursing by close relatives and voluntary work.

The Interpreting and AAC Centre consists of the Joensuu Interpreter Centre, the Sign Language Project and the Interpreter Services for People with Speech Impairment. Activities include development of sign language interpretation and teaching services in North Karelia, arrangement of interpreter services for people suffering from speech defects and provision of new information and training on Augmentative and Alternative Communication (AAC) methods. Videophone solutions are tested in the Interpreter Centre.

4. Conclusion
Project working methods have been flexible: workgroups, sub-projects and cooperation with clients and health workers, technicians, companies, associations and commercial organizations. The project has produced a support person model which can be applied to non-institutional care of the mentally retarded. The Interpreting and AAC Centre provides interpreter services for people with speech impairment. The Multi-service Marjala Model has tamed teleinformatics in order to make it easy to be used by everyone and to harness it to facilitate everyday life. The DUICD unit (Development Unit of Independent Coping Devices) provides consultation, training and a service and repair shop for equipment. The SOKORA II project has a testing centre for equipment and products. There are several new equipment ready or under construction; for example an Otto support handle, a step lift and a Helpmix product series for environment management. Solutions for re-arranging the services by taking technology into use in new and renovated housing environments and in sparsely populated areas have been tested and education of this branch of knowledge has been developed.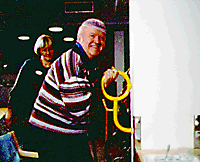 Fig. 3. Independent and equality in life arise from clusters
where the customers play the main role.



The project has brought earlier unknown ideas to the social and health sector. Technology itself is not the main purpose of the project, but in many cases the ideas which arise from everyday life practices mixed with a little bit of technology are enough to make living environment safer. Thus it is possible for the elderly people to live at their homes longer and independently. It is important to pay attention to the needs and wishes of a particular citizen that the right solutions are found so that the equipment are accepted by the user and it is suitable for him and his everyday life.