Profiles
Hiroshi Kawamura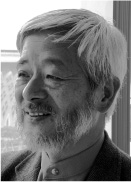 President, DAISY Consortium Research Advisor, National Rehabilitation Center for Persons with Disabilities Research Institute
Hiroshi Kawamura worked for General Library of the University of Tokyo from 1970 to 1997. Then he served as Director of the Information Centre of the Japanese Society for Rehabilitation of Persons with Disabilities and as Director, Department of Social Rehabilitation of the National Rehabilitation Center for Persons with Disabilities Research Institute.
Kawamura pursues the universal design of knowledge and information sharing system that may serve everybody in the community and strives to achieve harmonious development of the right of access to information and copyrights. Based on the idea of social inclusion, he is also committed to research and development on disaster preparedness of persons with disabilities and old people through sharing knowledge and information on the right time and in accessible format. He is also dedicating himself to global networking through DAISY which aims at the Society for All.
Vice President, Assistive Technology Development Organization
Member of the Standing Committee, Library Serving Persons with Print Disabilities Section (LPD), International Federation of Library Associations and Institutions (IFLA)
Member of the Steering Council of WAI/W3C
Member of the JICA Advisory Committee on Persons with Disabilities
George Kerscher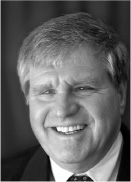 President of IDPF
Secretary General of the DAISY Consortium
"In the Information Age, access to information is a fundamental human right" -UN 2001 He started innovations ininformation technology in 1987, and coined the term "print disabled." He believes that properly designed information systems that use structured markup, such as XML, can make all information accessible to all people, and is pushing the evolving technologies in that direction.
George Kerscher is dedicated to developing technology to make information not only accessible, but fully functional in the hands of persons who are blind or who have a print disability.
As Secretary General of the DAISY Consortium and Senior Officer of Accessible Technology at Recording for the Blind & Dyslexic in the USA, Kerscher is a recognized leader in document access. In addition, Kerscher chairs the DAISY/NISO Standards committee, co-chairs the W3C's Steering Council for the Web Accessibility Initiative (WAI), and serves on the NIMAS Boards.
He has just assumed another new post as President of International Digital Publishing Forum (IDPF) since December 2009.
Gregory Kearney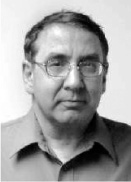 Manager, Accessible Media Association for the Blind of Western Australia
Gregory Kearney worked for Howard Publications from 1981-2004 developing online news publishing systems and programs. In that time he developed the first braille delivery systems for general news publications. He was also a finalist for the Pulizer Prize in Public Service while drawing cartoons for the Casper Star-Tribune in Casper, Wyoming. He has also worked for the Wyoming Medical Center and was general manager for the Lee News Service and is now the Manager of Accessible media for Association for the Blind of Western Australia where he is developing a talking book service which will provide materials for both the disabled as well as the general public.
Gregory is an individual member of the DAISY Consortium and has developed or helped to develop a wide range of DAISY tools and applications on the Macintosh and Linux platforms. He is a graduate of Landmark School, a special education school for dyslexics in the United States and Brigham Young University.
Romain Deltour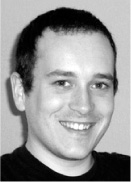 Development Team Leader of Pipeline 2
Romain Deltour received an Engineering Degree with Honors in computer science from ENSIMAG in 2004. His studies focused on software development with a strong interest in User Interface, Web and XML technologies.
In 2004, Romain joined the WAM team at INRIA (the French national institute for research in computer science and control). He was in charge of the development of LimSee2, an authoring tool for W3C SMIL documents, and its successor LimSee3, a new template-based solution for flexible multimedia authoring.
He first met some members of the DAISY Consortium in 2005 when INRIA engaged in the Urakawa project, which aimed at providing a multimedia authoring toolkit for designing accessible content to persons with disabilities.
Romain Deltour now works full time for the DAISY Consortium as a freelance software developer and architect. He is notably the technical lead of the DAISY Pipeline project, a cross-platform open source transformation tool developed for the DAISY community.
Markus Gylling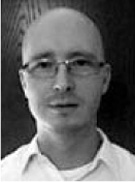 Technical Development Team Leader of DAISY Consortium
Swedish Library of Talking Books and Braille (TPB)
Markus Gylling is originally a sociologist. When joining the Swedish Library of Talking Books and Braille (TPB) in 1998, he had worked for five years within the field of psychiatric research.
Since 2000, Markus works with the DAISY Consortium, currently in the role as CTO. In this role he has lead and/or participated in several standardization and software development projects.
In 2001, Markus was the editor of the DAISY 2.02 Specification, currently a worldwide de facto standard for distribution of DAISY Talking Books. Markus has also spent considerable time in DAISY- and web accessibility related education and outreach.
In 2006, Markus became head of the Department of Systems Engineering at the Swedish Library of Talking Books and Braille.
In December 2007, TPB was awarded the Andrew Mellon MATC award for the DAISY-related Open Source software development projects that Markus has been leading during his time at TPB.
Markus has been a voting member of the ANSI/NISO Z39.86 (DAISY/NISO) maintenance committee since 2001, and in September 2007, he was appointed to the role of Technical Lead of this committee. During 2009 and 2010, he is leading the revision of the DAISY standard.
Makoto Nagao
Director of National Diet Library
Dr. Nagao was born in 1936. After graduating from School of Electrical and Electronic Engineering, Faculty of Engineering, Kyoto University in 1959, he completed his master's course at Graduate School of Engineering, Kyoto University in 1961 and received his Ph. D. in Information Engineering from Kyoto University in 1966. He became Professor, Faculty of Engineering, Kyoto University in 1973 and was appointed the 23rd President of Kyoto University in 1997. After serving as President of National Institute of Information and Communications Technology from April 2004 to March 2007, he has been acting as the Librarian of the National Diet Library since April 2007.
Dr. Nagao's achievements in research and development cover a variety of areas including natural language processing and image processing, information engineering and intelligence information science. For these academic achievements as well as his contribution to society, he was awarded the Medal with Purple Ribbon honored by the Japanese Government in 1997. He was also the Japan Prize Laureate and was awarded Chevalier de la Légion d'honneur, France in 2005. In 2008 he was named a Person of Cultural Merit.
Jun Ishikawa
Professor at University of Shizuoka
A Japanese sociologist specializing in identity politics, disability studies and sociology of emotion.
Ishikawa completed his doctor's course in Sociology A at Graduate School of Sociology, the University of Tokyo in March 1987. He continued his studies as Research Fellow of Japan Society for the Promotion of Science from 1987 to 1989. In 1989 he became Assistant Professor, Faculty of International Relations, University of Shizuoka. He was promoted to Associate Professor in 1994 and to Professor in 1997. At present he is working as Professor, Faculty of International Relations, University of Shizuoka and Chairman of the Cabinet Office's Central Council for the Promotion of Measures for Disabled Persons. He was the former President of Japan Society for Disability Studies.
Ishikawa's major publications include "Lessons on Body 3" (co-edited, Iwanami-Shoten 2007), "Invisible, Visible" (Igaku-Shoin 2004) and many others.
In the area of assistive technology, Ishikawa has developed automatic Braille translation software such as "EXTRA for Windows", text editors/internet browsers such as "ALTAIR for Windows", screen readers such as professional Japanese version of "JAWS for Windows", Japanese version of Braille Sense Plus (PDA with audio/Braille) and a walking support system using GPS.
Tadashi Koyama
Dyslexic, Teacher of Special Needs Education School
He joined the Ground Self-Defense Force after gratuating from high school and went to college to obatin a teacher certification of secondary school while working there.
He worked at the normal secondary school as a teacher for 6 years and took charge of special class for 5 years. After that he has been working at the Special Need Education School for 10 years.
In 2003 he announced that he is a dyslexic, which led him to start giving a lecture on the realization of special support education on many occasions such as Annual meeting of Academic Society of Special Needs Education and Academic Society of Learing Disability.
Yoshiro Inoue
Japan Parents' Association of Learning Disabilities (NPO),Teacher of Public High School
Member of Secretariat, Japan Parents' Association of Learning Disabilities (NPO)
Vice Chairman Public Relations, "KEYAKI" The Learning Disabilities Association of Tokyo, Japan
Member of Public Relations Committee, Japanese Academy of Learning Disabilities
Chairman of Copyright Committee, Council on Broadcasting for Persons with Disabilities
As a member of Secretariat of "Japan Parents' Association of Learning Disabilities" which has approximately 50 member organizations across the country, Inoue is engaged in lobbying activities to governments such as the Ministry of Education, Culture, Sports, Science and Technology and the Ministry of Health, Labour and Welfare, and in campaigning to promote understanding and raise awareness of LD among society in general in cooperation with academic societies including Japanese Academy of Learning Disabilities. In recent years Inoue is also working on information assurance and revision of copyright law for people with LD and other disabilities.
Misako Nomura
Director of Information Center, Japanese Society for Rehabilitation of Persons with Disabilities
Secretary General, the Japanese DAISY Consortium
Member of the Standing Committee, Library Serving Persons with Print Disabilities Section (LPD),
International Federation of Library Associations and Institutions (IFLA)
Corresponding Member of Library Services to People with Special Needs Section (LSN), IFLA
Member of the Committee on Services for Persons with Disabilities, Japan Library Association
Nomura joined the Japanese Society for Rehabilitation of Persons with Disabilities in 1998. At their Information Center, she has been in charge of collecting and providing information in and out of Japan on access to information by persons with disabilities. As the main source of information is International Federation of Library Associations and Institutions (IFLA), she has also been involved in activities of IFLA/LPD and LSN since 1999. Since 2001 she has been working on research, development and promotion of multimedia DAISY for persons with cognitive/intellectual disabilities. From 2004 to 2007 she had been engaged in DAISY for All (DFA) Project in Asia. At present she is promoting DAISY school textbooks in the hope that they will reach children and students in need. Since 2007 she has been serving as Director of Information Center.