Japan: Model Community Includes Mentally Disabled Persons (November 2003)
Compiled and translated by the Japanese Society for Rehabilitation of Persons with Disabilities (JSRPD)
A unique community develops its own model
In Urakawa, Hokkaido, a town of 16,000 residents where population decline is progressing, there is a community for mentally disabled people that receives 2000 visitors annually for touring or news coverage purposes. This community, which is known for its Bethel Home ( meaning "God's Home" as taken from the Old Testament), is a group of nearly 150 mentally disabled individuals from all over Japan with 20 caretaker staff members, all working together. The community's age range is also widespread, extending from as young as individuals in their teens and as senior as those in their 70's. This is a rare case, even in nationwide terms, where the mentally disabled individuals themselves and the local residents cooperate together in running a business.
A business group contributing to the local community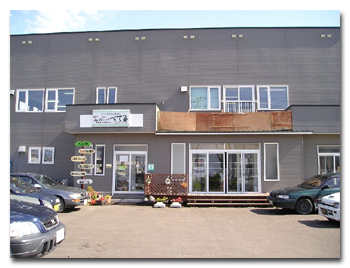 In 1978, a group of patients who were discharged from the psychiatric ward of the Urakawa Red Cross Hospital and Ikuyoshi Mukaiyachi, a social worker who was just newly assigned to the region, established the "Donguri (Acorn) Club" in their wish to create something beneficial for the local community. And in 1984, thanks to the many volunteer efforts, the "Urakawa Bethel Home" was set up. The path was not always smooth, but for 25 years, the group people have directed themselves under the notion of "doing what we can for the community" and developed business activities such as selling fresh-from-the-sea Hidaka konbu (dried kelp), publishing materials, marketing a video series titled "Very Ordinary People" depicting their way of life, selling/renting care-taking goods, to now earning an annual sales of over 100 million yen. In February 2002, the Bethel group for the mentally disabled population grew to an organization consisting of two institutions, a social welfare corporation and a privately managed welfare shop.
Talk about one's mental disability in one's own words
Three mentally disabled individuals and two staff members appeared for the interview. What was most intriguing was the way the mentally disabled individuals introduced themselves. Each one of them clearly stated the mental illness he/she was suffering from and shared the unique aspects and symptoms of psychiatric disorder. Hiroshi Matsumoto, diagnosed with schizophrenia, says that he had been disturbed by auditory hallucinations since childhood. He had believed that everybody else also naturally experienced auditory hallucinations as he did. Hiroshi Kawasaki, diagnosed with schizophrenia as well, has another name for it, calling it 'outburst relief party.' Previously, while undergoing frequent panics, he used to have outbursts and act violently. But after joining the Bethel community, he has now almost reached an understanding of his outburst pattern through an analytical process known as "self examination" and is now consciously working on altering his explosive outbursts into other forms of energy release.
Treatment attentively focusing on communication
Members of the community have the following impressions of Dr. Toshiaki Kawamura, a psychiatrist working closely with the Bethel group. Sonoko Hayashi says, "when I was in Nagoya, I had to take 30 pills and receive 2 shots a day. I sure lost the sense of being human. But after coming to Urakawa and meeting Dr. Kawamura, I learned that my illness can be recognized as a unique part of me. I was even praised for the invaluable experience I must have gone through with auditory hallucinations. I was able to meet for the first time a doctor that I could trust." Dr. Kawamura commits to "two-way therapy" by not enforcing a one-way doctor-to-patient treatment process. He therefore communicates thoroughly with the Bethel group members. One example is, discussions will be held about how medication would help in one's daily living and the treatment plan will be decided together. The importance of communication is regarded as indispensable. Hence as a natural course of action, SA (Schizophrenics Anonymous: a self-help support group for those suffering from schizophrenia where members share their illness-related experiences with each other) was formed to provide a setting for reach-out communication.
Communication as the key to everything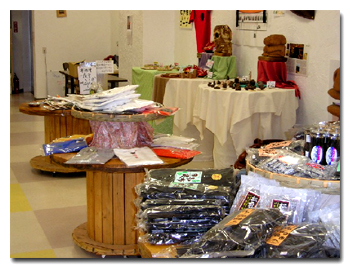 At the Bethel Home, the day starts off with having a meeting. Each member informs his/her health conditions and working hours for the day, like "I am feeling down today, so I will only work till 3 o'clock." Then they will go on to discuss work-related issues. Looking up at the wall, the Bethel Home philosophy comes into sight. "Create a working environment where non-attendance is openly permissible," "Holding meetings are more important than 3 meals of the day," "Let's pay more attention to 'talking' by moving our mouths rather than 'doing' by working with our hands." These slogans, by guiding members to externally reveal their health conditions, express precisely the attitude to take in placing importance of communication with others as the prime concern. This morning, after the routine meeting ended, an SST (Social Skills Training) session was held, then all the members dispersed to their own work positions.
Thinking of how contributions can be made to the local community
The Bethel Home members, with regards to the local residents, have the following impressions. "It is understandable that they would have some fear towards mentally disabled people. When we first built this group home, we visited and greeted each neighbor. The local residents were nervous also, but we ourselves were tense as well." Staff members comment, "We do not want to criticize those who have biased views, or just insist on advocating our rights, we want to understand those who have prejudice." This attitude can be taken as going against the mainstream activities campaigned by mentally disabled population. Then how are the Bethel Home members received and accepted by the local community? A taxi driver observes, "it is a fact that there are some people who do not welcome them, but I myself have much contact with them and I do not have anything against them."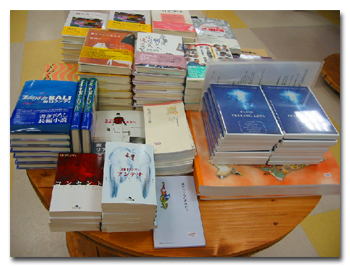 Members of the Bethel Home will travel anywhere around the country if they are called on to give lectures and share their experiences. Likewise, there are many people who sincerely wish to create a place where the mentally disabled can work comfortably and they would visit the Bethel Home and attend their lectures. Today, members of the Bethel Home are repositioning their outlook from "ways to contribute to the local community" to "ways to contribute to the entire people in Japan" and are silently transmitting their message from this small fishing town of Urakawa. It may not have been what they had initiated or planned for at the beginning. However, undergoing the process of repossessing oneself, regardless of whether one is mentally disabled or not, is indispensable for all of us, and this is what generates empathy among many people and the very reason why visitors to the Bethel Home never cease.