Miyagi Support Center News "Link (Yui)" No.41, September 3, 2011
"Let's support our fellows in Tohoku with our bonds of friendship and strengths!"
Issued by Miyagi Support Center, Miyagi Northern Area Support Center and Miyagi Eastern Area Support Center of Japan Disability Forum (JDF) Headquarters for Support of Persons with Disabilities affected by the East Japan Great Earthquake
Offices:
Miyagi Support Center: Itsutsubashi 2-12-2, Aoba-ku, Sendai-shi
Phone: +81-80-4373-6077 Fax: +81-22-266-0292
Miyagi Eastern Area Support Center: 99-7 Motomachi, Wakuya-cho
Phone: +81-229-43-6639 Fax: +81-229-43-6685
Miyagi Northern Area Support Center: c/o Wakaba-en, Towa-cho, Tome-shi
Phone: +81-90-8349-9403 Fax: +81-220-45-2293
Website:http://www.dinf.ne.jp/doc/english/resource/tohoku_earthquake.html
---
Number of interview with survivors with disabilities; 1,494
Total number of supporters; 658
As of September 3
Visit by cooking volunteers
~How tasty all of dishes were!~
On August 29, we had cooking volunteers of the social welfare association of Wakuya town.
They cooked and provided traditional and heart-warming dishes of Wakuya town such as "Oboro-jiru".
Oboro-jiru was a brilliant one. Many of staffs loved it so much.
All of dishes were so nice!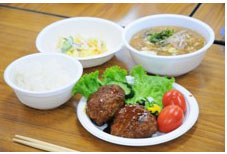 Photo 1; Oborojiru and other dishes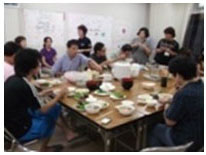 Photo 2; Dinner time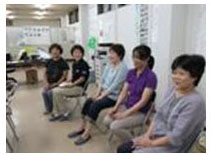 Photo 3; Cooking volunteers
---
A trace of support activities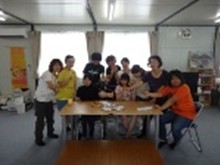 Photo 4; Users of a sheltered workshop
Started support for a sheltered workshop
Since August 31, we have started support activities for a center for community activity "Kokoro-Saori".
Although they lost their place to work due to the disaster, they kept their activity with changing places to work, and now they are having their activity at temporary workshop.
The number of staffs has been reduced, and the number of users has been changed. However, the warm atmosphere of Kokoro-Saori is never changed for the users.
All of the products from Kokoro-Saori show colors of users who made them. It is so impressive to see the unique color of each product.
We want to express our gratitude for wonderful smiles of users. (Volunteer from Aich prefecture)
---
Visited to the temporary care house "Kizuna (Connection)" at Higashi-Matsushima city.
We found an article of Yomiuri Newspaper on August 21, and it said that "Open of temporary care house".
We visited soon to the city hall of Higashi-Matsushima to collect further information, and were surprised to hear from an officer in charge that they had contracts with 9 residents and they were starting to live there.
Soon later, we visited the temporary care house, and found 2 buildings of temporary care house behind of a group home existed. The care house is run by "Yamoto Hukushikai".
It is much wider than ordinary temporary houses and temporary welfare houses. It has a living and dining with 30m2, corridors with 2m width for wheel chair, very wide bathroom, and 3 toilets. All of facilities are prepared for wheel chair users.
All of 5 rooms have a closet with 9m2, and beds are preparing soon.
When Higashi-Matsushima city and Yamoto Hukushikai concerned of care house for persons who lost families and houses, the ministry of health, welfare and labor informed the service of emergency and temporary care house. Then, they decided to propose for the service through the prefectural government and succeeded to open the care house "Kizuna".
We visited again to Kizuna 1 week later of its open. All of users had relaxing time at the living room with looking forward to having lunch of the day. (Volunteer from Shiga prefecture)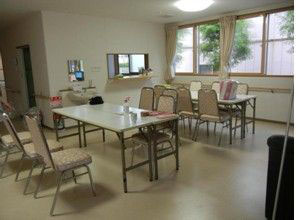 Photo 5; Dining of the care house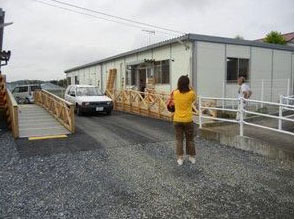 Photo 6; Outlook of the care house
---
From supporters
I had home visits for 1week since August 29 at Minami-Sanriku town to respond needs of survivors.
I had an opportunity to participate in the first conference with public health nurses and social welfare offices. Through this conference, I have realized importance of collaboration between JDF and the local government for reconstruction from the disaster.
I think that JDF needs to continue support activities, based on cooperation with Minami-Sanriku town and various organizations in the community.(Staff of Miyagi Northern Area Support Center)
---
We need more supporters for the following activities.
1.Visits to detect and respond to needs
2.Office work including telephone consultation, needs coordination, response to needs, accounting, clerical work, public relations and others
Place: Miyagi Eastern Area Support Center (in Wakuyya-cho), Miyagi Northern Area Support Center (in Tome-shi)
Condition: Basically to work at least for 7~10 days
We are waiting for your call.
Translated by Japanese Society for Rehabilitation of Persons with Disabilities
Volunteer translator: Mr. Makoto Kono