Miyagi Support Center News "Link (Yui)" No.44, September 14th, 2011
"Let's support our fellows in Tohoku with our bonds of friendship and strengths!"
Issued by Japan Disability Forum (JDF) Headquarters for Support of Persons with Disabilities affected by the East Japan Great Earthquake
Offices:
Miyagi Support Center: 2-12-2 Itsutsubashi, Aoba-ku, Sendai-shi
Phone: +81-80-4373-6077 Fax: +81-22-266-0292
Miyagi Eastern Area Support Center: 99-7 Motomachi, Wakuya-cho
Phone: +81-229-43-6639 Fax: +81-229-43-6685
Miyagi Northern Area Support Center: c/o Wakaba-en, Towa-cho, Tome-shi
Phone: +81-90-8349-9403 Fax: +81-220-45-2293
Website:http://www.dinf.ne.jp/doc/english/resource/tohoku_earthquake.html
---
We have received a fund for activities from Kiguchi Foundation!
Number of interview with persons with disabilities; 1,524
Total number of supporters; 713
As of September 14
A letter from a daycare center, Orange Kids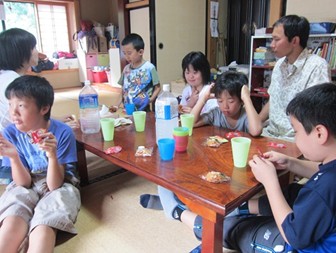 photo1; A scene from daycare activities of Orange Kids
On the Japan quake at 3.11, it was the most terrible situation for us to have lack of information and communication from outside.
Based on such experience, we bought a satellite phone by funds we had. Because we recognized keys to reduce damage by disaster as small as possible. The keys are to inform others of exact situation of disaster and to gather enough information.
6 months have passed since the disaster, and now almost all of rubble in our city has been moved away. However, there are still lines of broken buildings on coast, just like huge tomb stones. Whenever we see such scene, we feel strongly how plenty we lost.
We will overcome all of our damage, and built up "New Kesen-numa disaster-proofed" together with all of citizens. Thank you for all of supports you provided.(A staff of the Orange Kids)
Support for moving to temporary house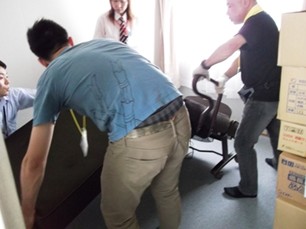 Photo 3; Putting furniture in the temporary house


Photo 4&5; Vocational trainings
Mr. A and his family moved from shelter to temporary house in Ishinomaki city.
For 6 months in shelter, there were various limitation on having foods, taking bath and toileting.
At the day to move to temporary house, it was nice weather, and many of affected people living in the same shelter helped Mr. A and his family to move goods to the new place.
In the temporary house, there were new furniture and electric appliances such as a big television, a full-automatic washing machine and a refrigerator. It seemed that all of family member of Mr. A were looking forward to new life.
6 months since the disaster, all of survivors are taking a new step of their life. (A supporter from Tokyo)
Footmark of the support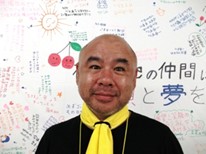 Photo 6: A supporter from Aichi prefecture
I have joined to support activities of JDF from September 10th to 17th.
At the beginning, to speak honestly, I didn't know what I should do and it was so anxious situation to me.
On the second day of my activity, it was just after 6 months since the disaster, and I visited to the port of Onagawa for observation.
Through TV news, I saw repeatedly how the Tsunami attacked the port. Even 6 months later, we could see obvious damage by the Tsunami on 5 or 6 floors-high buildings. We found lots of objects in unusual place, such as a car on roof of a house, and we really knew terror of disaster.
We are trying as much as possible to respond to needs of survivors with disabilities, mainly on supports to move from shelter to temporary house. However, I wonder if we are responding properly to needs of survivors. We worry about it, but want to keep working for survivors, in sympathy with them. (A supporter from Aichi prefecture)
---
We need more supporters for the following activities.
① Visits to detect and respond to needs
② Office work including telephone consultation, needs coordination, response to needs, accounting, clerical work, public relations and others
Place: Miyagi Eastern Area Support Center (in wakuya-cho), Miyagi Northern Area Support Center (in Tome-shi)
Condition: Basically to work at least for 7~10 days
We are waiting for your call.
---
Translated by Japanese Society for Rehabilitation of Persons with Disabilities
Volunteer translator: Mr. Makoto Kono