Miyagi Support Center News "Link (Yui)" No. 5, April 17, 2011
"Let's support our fellows in Tohoku with our bonds of friendship and strengths."
Issued by the Miyagi Support Center of the Japan Disability Forum (JDF) HQs for the Support of Persons with Disabilities affected by the East Japan Great Earthquake.
Office: c/o Sendai Work Campus, Taihaku-ku, Sendai city.
Phone and fax: +81-22-306-4663
We have now completed our surveys of all the support centers for the disabled in the coastal areas of Miyagi-prefecture and are now surveying the shelters.
The Honda R& D Co., LTD. has lent us a brand new Honda ODYSSEY to use as long as needed. Free of charge and the passenger seat equipped with a lift. THANK YOU VERY MUCH!!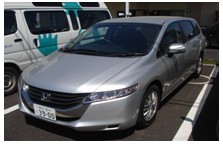 Photo 1: Honda ODYSSEY equipped with a lift
Number of visits from Miyagi Support center up to April 16
| | | | | | | |
| --- | --- | --- | --- | --- | --- | --- |
|   | Volunteers | Shelters | Towns and villages | Support centers for the disabled | Related organizations | Home visits and other |
| This day | 31 | 29 | 4 | 4 | 0 | 0 |
| Total to date | 511 | 237 | 99 | 200 | 49 | 57 |
Liaison with local public officers and public health nurses expanded to Higashi Matsushima city and Yamamoto town
Investigating everybody's safety and whereabouts.
In Yamamoto town helped to clear out one workshop so it can at least be used, for the time being, as a gathering place for disabled people both those living at home and those in shelters. Held consultation with local social welfare organization to see how we can assist them with the 140 disabled persons in need of home-visits.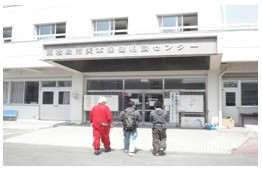 Photo 2: Higashi Matsushima Public Health Center
From the visiting diary: a story of a mother in one of the shelters
We fled to the 3rd floor during the tsunami. It was a devastating experience hearing cries of help from children we knew as they were swallowed by the muddy waters of the tsunami. We were rescued by the self-defense forces after three days. Life in the shelter is tough and tiring with limited space and privacy. I experienced flash-backs. Then my son, who too has been confined for this long time in the shelter, pulled me up by saying, "I want to go back to the workshop as soon as possible".
From the office
We were visited by the guide-dogs association (15th) and the Okayama Prefectural Welfare Organization for People with Intellectual Disabilities with offers of collaboration and assistance.
On the 17th new group of volunteers will replace part of this week's group. Also creating a manual and organizing data to ensure consistency in visiting support.
A word from volunteers:
We are coming from all over the country, work as one and strong new bonds are created along the way. I belief activities will be further developed involving the whole nation.
Before I came out I thought I would see the dreadful events as on the TV news. I was moved to see how normalcy was being recaptured as disabled people returned to work in their workshops. Really amazing and I hope to support more people to regain normal life as soon as possible.
It made an impact on everyone to see how the survivors persisted and hang in there. If we the volunteers remained closed, the survivors do not opened their hearts for us. Please don't forget to smile! And be sure that our activities bear fruit, if not now then in the future.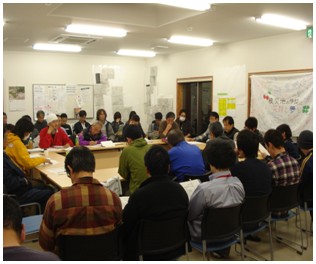 Photo 3: Meeting at Miyagi Support Center
Activity record
April 15 (Friday): Consultation bureaus and home-care centers started investigation into needs of home-dwelling people with disabilities.
April 16 (Saturday): In liaison with local groups and public health nurses conduct survey to confirm everyone's safety and whereabouts
There are still many many who need support.
We need people with cars who can support our work!!!
Translated by Japanese Society for Rehabilitation of Persons with Disabilities
Volunteer translator: Mr. Peter Bontje